Helix 07 September 2022
Thistle Awards Shortlist
VisitScotland Thistle Award shortlist success for The Helix, Home of the Kelpies and Canal Encounters event
Falkirk Council is delighted to announce that The Helix, Home of the Kelpies, and Canal Encounters, a public event held last summer, have been shortlisted in the VisitScotland Thistle Awards for the Central, Fife & Tayside Region 2022.
The Thistle Awards honour the very best businesses and events in the tourism industry and everyone within The Helix and Events teams are delighted to be recognised in the regional finals.
The Helix is in the running for `Best Visitor Attraction Experience` whilst Canal Encounters is up for `Outstanding Cultural Event`.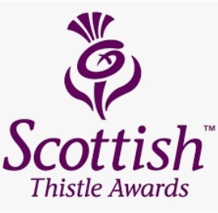 The Helix, Home of the Kelpies, has firmly established itself as a top Scottish visitor attraction since its opening in 2013 and proudly welcomes visitors of all abilities to enjoy the park facilities (including a changing-places area, Forth Bikes e-bikes and accessible playground). The Helix team are working towards Gold Green Tourism status and their events programme continues to have sustainability, inclusivity, and community at its heart.
One such event was Canal Encounters which was held last year and was organised in partnership with Great Place Falkirk and Scottish Canals to celebrate the Forth and Clyde Canal in Scotland's Year of Coasts and Waters. It took place in August 2021 and extended into September due to its popularity. The event was a four-mile COVID-safe trail from the Falkirk Wheel to The Helix - celebrating the natural environment, wildlife, history, and cultural heritage of the communities along the waterway. The trail included live performances, interactive games and augmented reality, all via the Falkirk Explored app. Over 300,000 people enjoyed the event and one of the interactive games recorded over 3,000 downloads.
Lesley O'Hare, Cultural Services Manager at Falkirk Council says:
`This is a fantastic accolade for our staff and all of our partners involved. To reach the shortlist in The Thistle Awards is an outstanding achievement. The recognition continues to put Falkirk on the tourism map and bring visitors from all over the globe.
'Helix Park provided a lifeline for people during the pandemic by remaining open for public use and organising COVID-safe events such as Canal Encounters. Being shortlisted also acknowledges how important The Helix is to the local community. `
Steven Walker, Chair at The Scottish Thistle Awards Industry Panel, said:
`There have been a significant number of exceptionally high-quality applications this year and we are delighted to recognise The Helix as an outstanding candidate. I wish them every success in the next stage of the Scottish Thistle Awards. `
The winners will be announced during an award ceremony on 27th October at Prestonfield House Hotel in Edinburgh alongside all the shortlisted finalists across the country.