Volunteering 14 October 2019
We're recruiting for Fireworks Night!
Do you want front row seats to the best show in Callendar Park? We're recruiting volunteers to help us collect donations to continue Falkirk Community Trust's free annual fireworks display!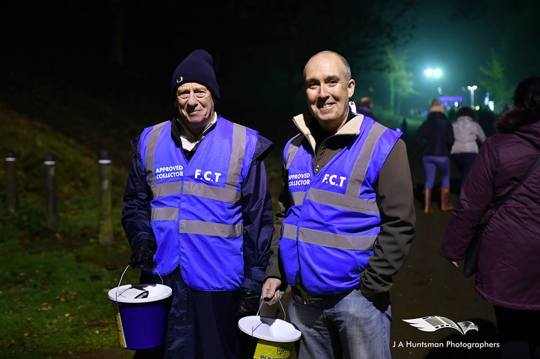 What could be more exciting than volunteering at Fireworks Night in Callendar Park whilst getting to witness the fantastic fireworks display at the same time? 
Volunteers play a large part in ensuring that we are able to deliver this free event to the community of Falkirk and we are once again recruiting volunteers to help us collect donations during the event. Thanks to the annual fireworks display, last year had the lowest number of fireworks related incidents in the whole of Scotland. We desperately need more funds to continue this free display that will ensure our vital emergency services are not put under pressure and are able to deal with priority calls.
Volunteering at the fireworks display is a fun way of giving your time to a worthy cause. If you are interested but don't want to come alone, why not volunteer with a friend or a group of friends to make it more enjoyable!
If you'd like to find out more about volunteering for the 2019 Fireworks Night in Callendar Park, please email fct.events@falkirkcommunitytrust.org